Popis
Hlavné vlastnosti systému
Nočné videnie

Nahrávane zvuku

Kovové puzdro kamier

Rozlíšenie kamier 5Mp

x

Uhol záberu 95°

Objektív 2.8mm

Online náhľad obrazu na mobilných zariadeniach, alebo na PC

Detekcia pohybu

NVR box až do 4K
Podporuje detekciu človeka

Podporuje detekciu tváre

Podporuje formát H.265

Podporuje rôzne sieťové služby (DHCP, FTP, DNS, DDNS, NTP, UPNP, EMAIL, 3G, WIFI, IP searches, Alarm Center, atď.);

Kompatibilný s hard diskom do 14TB

Zálohovaním záznamov na USB

Jednoduchá inštalácia

Slovenské menu
Je to 8 kanálový kamerový systém, to znamená, že k boxu sa môže pripojiť naraz 8 IP kamier. Pre zobrazenie videa z kamier sa môže použiť monitor, alebo televízor ( nie notebook). Pomocou aplikácie je možné sledovať online prenos obrazu cez mobilný telefón alebo PC. V prípade sledovania cez mobil sa jednoducho box zapojí do routra za pomoci sieťového kábla. Kamery sa môžu inštalovať aj do exteriéru, sú vode odolné s nočným prisvietením.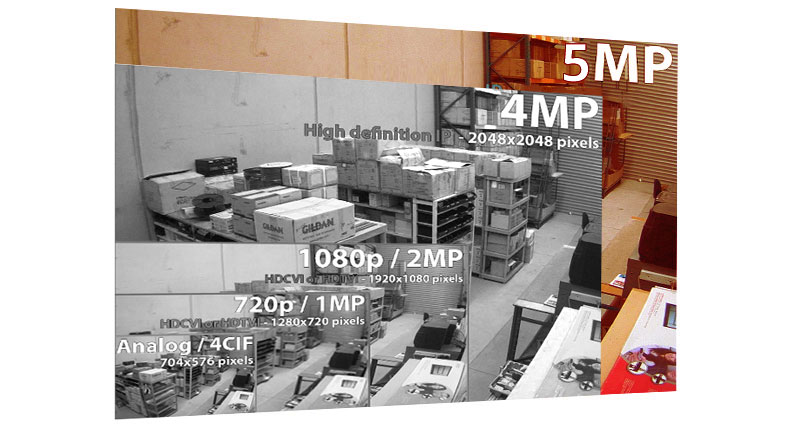 Rozlíšenie 5MPx
Vyššie rozlíšenie prináša ostrejší obraz ktorý poskytuje viac detailov. Veľké rozlíšenie si vyžadujte väčší ukladací priestor. Najbežnejšie rozlíšenie sa pohybujte od 1 Mpx (1280 x 720) až po 5,0 Mpx (2592 x 1944 )
---
Securia Pro IP kamery
Kamery Securia Pro sú napájané cez ethernetové káble s koncovkou RJ-45. Napájanie kamier je za pomoci POE (Power over Ethernet), to znamená, že prenos obrazu a napájania kamier je cez jedne káble.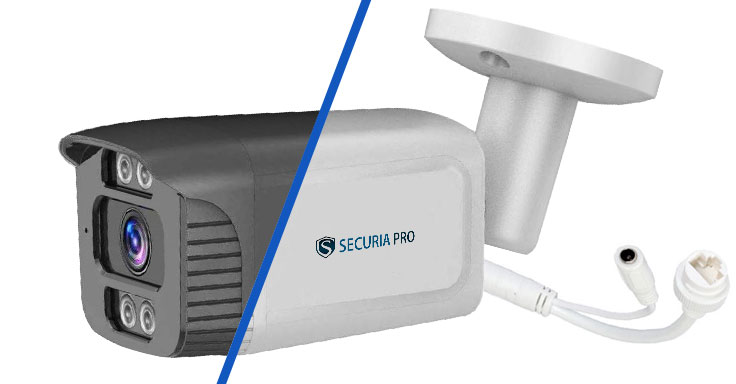 ---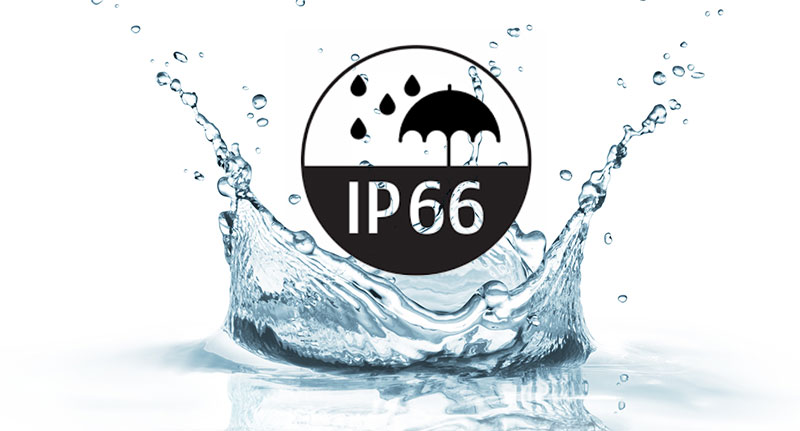 Vodeodolné IP kamery
Kamery sú vhodné do exteriéru aj interiéru a splňujú normu IP66. Čiže je vhodný do všetkých poveternostných podmienok.
---
Nočné videnie
Všetky kamery sýstému SECURIA PRO sú vybavené funkciou nočného videnia. Kamery sa za znížených svetelných podmienok aicky prepínajú do režimu nočného videnia.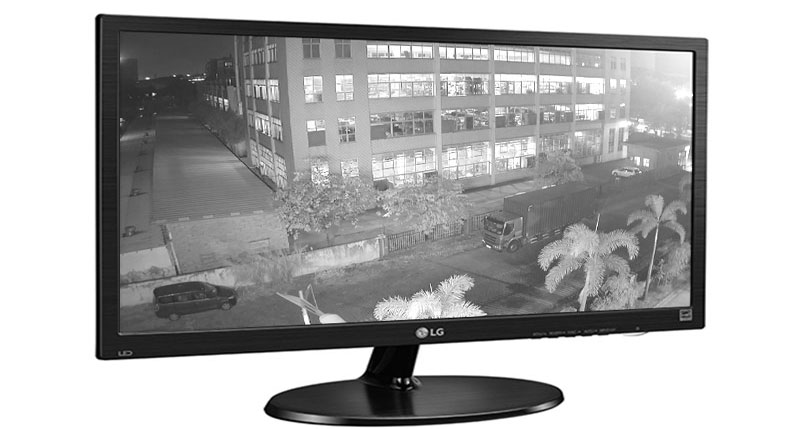 ---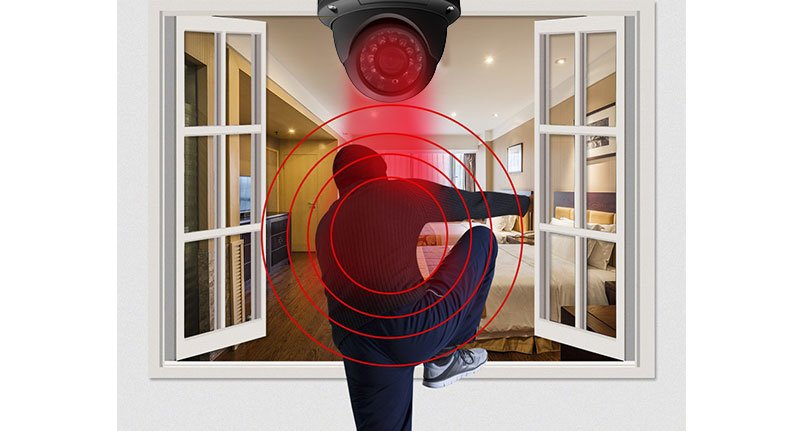 Detekcia pohybu
Systém disponuje funkciou detekcie pohybu. V prípade že je zaznamenaný pohyb systém aicky zašle správu na vybrané zariadenie.
---
Slovenský Certifikát zhody
Kamerový systém SECURIA PRO získal slovenský certifikát zhody. Tento certifikát potvrdzuje, že výrobok spĺňa základné požiadavky na bezbečnosť podľa smerníc ES / EU.

---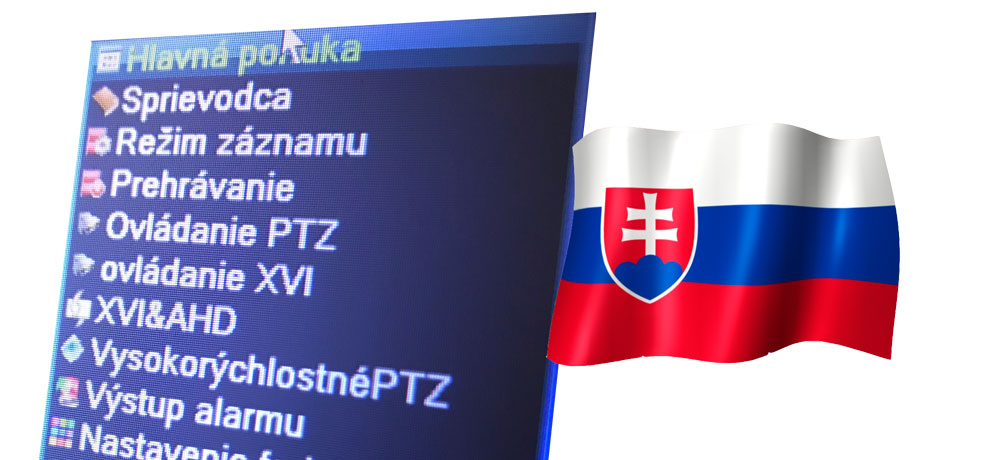 Menu v Slovenskom jazyku
Naše kamerové sety majú celé menu v Slovenskom ale aj Maďarskom a Českom jazyku.
---
Online prezeranie záznamu cez internet
Všetky kamerové systémy SECURIA PRO umožňujú online prenos živého obrazu aj uloženého záznamu cez aplikáciu v mobilných zariadeniach ako sú mobilné telefóny a tablety so systémom Android a IOS. Taktiež je možný aj náhľad a ovládanie systému v osobných počítačoch, či už cez nainštalovaný softvér, alebo cez webový prehliadač.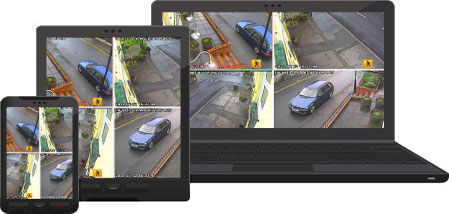 ---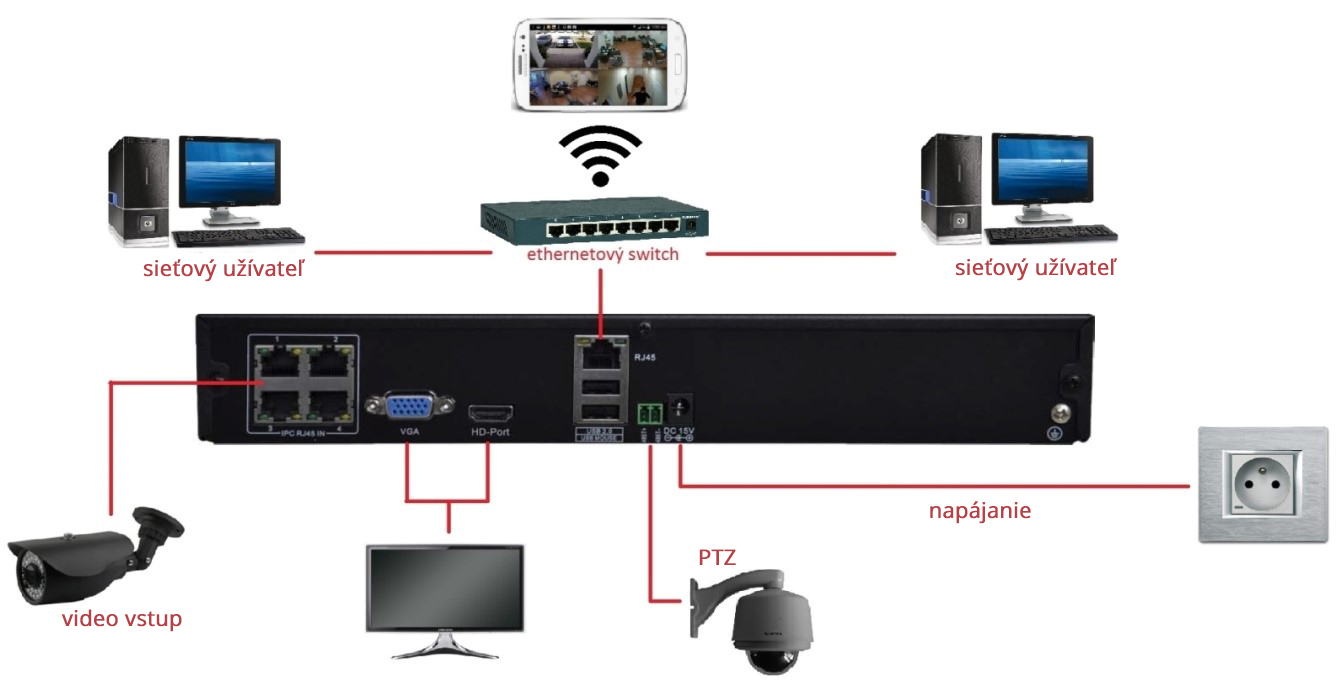 Jednoduché zapojenie
Inštalácia kamerového systému SECURIA PRO je veľmi jednoduchá. Zapojenie je podobné ako keby ste prepájali domáci DVD prehrávač s televíznym príjimačom.
---
Obsah balenia
1 x 8-kanálový Video Rekordér
6 x IP kamery
6 x 20m kábel
1 x Napájací zdroj
1 x USB myš
6 x Upevňovacia súprava (skrutky, surové zátky a Káblové spony)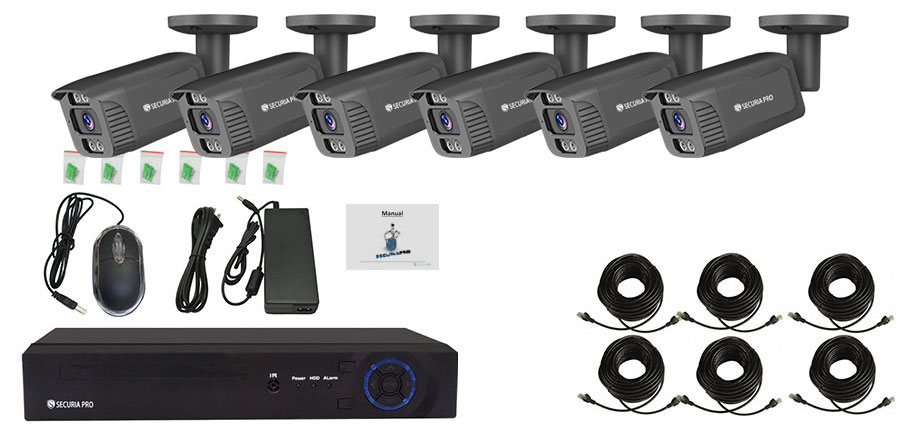 ---
Veľkosť pevného disku (HDD) na nahrávanie záznamu
Koľko dní budem mať záznam? Aký veľký disk potrebujem pre XY dní záznamu?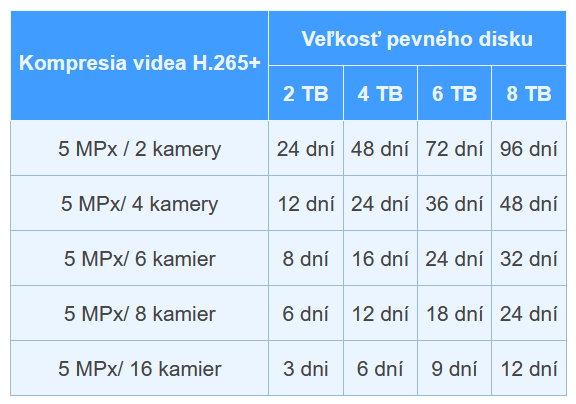 Technické parametre boxu
Model

N6916S-P08-8MP

System

Main processor

MSR621Q

Operating System

Embedded Linux

System resources

Simultaneous multi-channel real-time recording, playback, network operation, USB backup

Interface

Operator interface

16-bit true color graphic menu operation interface, support mouse operation

Preview

1/4/8/9/16

Video

Video input (IP)

8*4K(POE)+8*4K(NVR)(Access bandwidth 72Mbps)

Video compression

H.265AI/H.265+(compatible H.265/H.264)

Display quality

Max:4K

Playback quality

4K/5M/4M/3M/1080P

VR

Unsupport

human shape / Face

Support(depend on camera)

Audio

Audio compression

G.711A

Intercom

unsupport

Record

&

playback

Recording mode

Manual>Alarm>Dynamic Detection>Timing

Localpayback(real-time+Un real-time)

4K(1*real-time)/5M(1+1)/4M(2+1)/3M(3+1)/1080P(5+1)

Search mode

Search by Time/Calendar/Event/Channel/Face

Record storage

HDD、Network

Backup mode

Network backup, USB hard disk, USB burner, SATA burner

External interface

Video output

1ch VGA,1ch HDMI HD output

Audio I/O

0/1(3.5MM audio output)

Alarm I/O

0/0

Network interface

1*RJ45 10M/100M Adaptive Ethernet port

USB interface

2*USB2.0 ports(one USB extension interface is reserved)

HDD

1 SATA(Up to 14TB for each disk)

ESATA

No

Serial interface

No

Other

ONVIF

Support

Power supply

48V/3A

Power Consumption

<10W(Without HDD)

Work environment

Temperature:0℃-+55℃ , Humidity:10%-90%RH , Atm:86kpa-106kp

Dimension

L255*W220*H45MM

Weight

1.5KG
Technické parametre kamery
| | |
| --- | --- |
| Model | N659SF-5MP-B/W |
| System structure | Embedded RTOS,dual-core 32bit DSP(GK7205V300),pure hard compression ,watch dog |
| Sensor | 5.0M 1/2.8″SC5239S Low illumination CMOS sensor,color 0.01Lux@F1.2,black/white 0.001Lux@F1.2 |
| Video compression | H.265 +(Compatible with H.265/H.264) support dual stream,AVI;0.1M~8Mpbs variable;1~30f/s variable |
| Image output | Main stream: 2880*1616@20fps,2560*1440@25fps,2304*1296@25fps,1920*1080@25fps; sub-stream: 800*448@25fps |
| Shutter | 1/50(1/60)s to 1/10,000s |
| Lens | 2.8mm 5.0mp HD lens |
| Day and night | Support IR-CUT,IR-CUT coil has an internal resistance of 20 ohms, the power-on time is less than 200ma, and the voltage is 3.5V-6V |
| Noise reduction | Support 2D/3D |
| Wide dynamic | Support digital Wide dynamic |
| LED | 4pcs IR led+4pcs white LED(dual light night vision) |
| Audio compression | G.711,support bidrectional talk,audio&video synchronization |
| Audio interface | 1ch input,level:2Vp-p,impedance:1kΩ,support sound pick-up input;1ch output,impedance:16Ω,30mw,support microphone |
| Network interface | 1*RJ45 10/100M adaptive Ethernet port; support RTSP/FTPDHCP/NTP/UPnP etc |
| Extension interface | Support external audio power amplifier, white light signal control, UART to expand other functions |
| Singal interface | One photo resistance interface,one IR-CUT interface ,support photo resistance signal and IR-CUT links to IR |
| Audio | Built-in microphone |
| POE | Built-in POE module (IEEE 802.3af/3at) |
| Reliability | Comprehensive lightning protection, 7 * 24 hours 65 ℃ high temperature stable and reliable testing |
| Intelligence analysis | Supporting human detection, face detection, and support to customize other intelligent functions |
| Other function | Support WEB,OSD,live video transmission,motion detect and IO alarm,front-end storage/playback/download, and center reminder and image linkage,support JPEG capture;united remote client monitoring sofaware、MYEYE;perfect SDK; |
| ONVIF | Support |
| Mobile monitoring | Support multiple mobile monitoring(iOS,Android) |
| Power | DC12V/2A input, power consumption:≤3W, |
| Dimension | N/A |
| Waterproof | IP66 Waterproof |
| Housing | Bullet metal Housing |
Videá
Denné videnie
Nočné videnie
Inštalácia pevného disku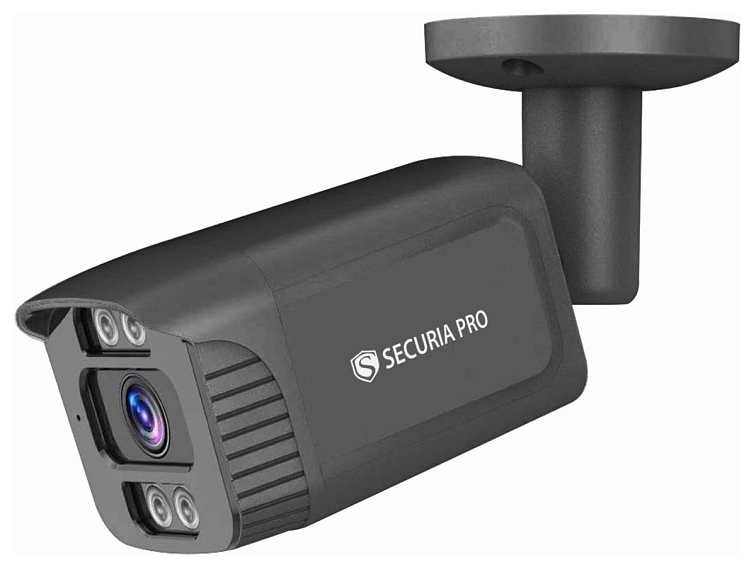 Hlavné vlastnosti kamery
5.0 MPx rozlíšenie
Podpora detekcie človeka
Detekciae tváre
Nahrávanie zvuku
Podpora 2D/3D redukcie šumu
Pokročilá kompresia videa H.265+ (kompatibilná s H.265/H.264)
Profesionálna ochrana pred bleskom, v súlade s GB/T17626.5 a IEC61000-4-5.
Podpora ONVIF
Podpora rôznych mobilných operačných systémov (iPhone, Android)
Podporujte cloudovú technológiu
| | |
| --- | --- |
| Model | N659SF-5MP-B/W |
| System structure | Embedded RTOS,dual-core 32bit DSP(GK7205V300),pure hard compression ,watch dog |
| Sensor | 5.0M 1/2.8″SC5239S Low illumination CMOS sensor,color 0.01Lux@F1.2,black/white 0.001Lux@F1.2 |
| Video compression | H.265 +(Compatible with H.265/H.264) support dual stream,AVI;0.1M~8Mpbs variable;1~30f/s variable |
| Image output | Main stream: 2880*1616@20fps,2560*1440@25fps,2304*1296@25fps,1920*1080@25fps; sub-stream: 800*448@25fps |
| Shutter | 1/50(1/60)s to 1/10,000s |
| Lens | 2.8mm 5.0mp HD lens |
| Day and night | Support IR-CUT,IR-CUT coil has an internal resistance of 20 ohms, the power-on time is less than 200ma, and the voltage is 3.5V-6V |
| Noise reduction | Support 2D/3D |
| Wide dynamic | Support digital Wide dynamic |
| LED | 4pcs IR led+4pcs white LED(dual light night vision) |
| Audio compression | G.711,support bidrectional talk,audio&video synchronization |
| Audio interface | 1ch input,level:2Vp-p,impedance:1kΩ,support sound pick-up input;1ch output,impedance:16Ω,30mw,support microphone |
| Network interface | 1*RJ45 10/100M adaptive Ethernet port; support RTSP/FTPDHCP/NTP/UPnP etc |
| Extension interface | Support external audio power amplifier, white light signal control, UART to expand other functions |
| Singal interface | One photo resistance interface,one IR-CUT interface ,support photo resistance signal and IR-CUT links to IR |
| Audio  | Built-in microphone |
| | Built-in POE module (IEEE 802.3af/3at) |
| Reliability | Comprehensive lightning protection, 7 * 24 hours 65 ℃ high temperature stable and reliable testing |
| Intelligence analysis | Supporting human detection, face detection, and support to customize other intelligent functions |
| Other function | Support WEB,OSD,live video transmission,motion detect and IO alarm,front-end storage/playback/download, and center reminder and image linkage,support JPEG capture;united remote client monitoring sofaware、MYEYE;perfect SDK; |
| ONVIF | Support |
| Mobile monitoring | Support multiple mobile monitoring(iOS,Android) |
| Power | DC12V/2A input, power consumption:≤3W, |
| Dimension | N/A |
| Waterproof | IP66 Waterproof |
| Housing | Bullet metal Housing |